Real 2 Reel Studios is the longest continually operating recording studio in the metro Atlanta area. Located in Jonesboro, Georgia, a quick 15 minute drive from Atlanta's Hartsfield International Airport, Real 2 Reel Studios opened it's doors in 1976 and was one of the first musician owned and operated studios in the Atlanta area.  Founder Bill Turpin, an icon in the Atlanta music scene, passed away in December of 2018.  Will Turpin, Bill's son and the bassist and a founding member Collective Soul is now a co-owner with Bill's long time business partner, Steve Rawls.

COLLECTIVE SOUL
In the 1980's Real 2 Reel Studios hired a young Ed Roland who formed the group Collective Soul while working at Real 2 Reel. Ed was an engineer at our studio for 8 years (Wikipedia entry for Ed Roland mentions his 8 years at Real 2 Reel here). Since then Collective Soul has sold more than 14 million albums worldwide. Real 2 Reel is owned by Steve Rawls and Will Turpin, the bassist and a founding member of Collective Soul.
LIVE SESSIONS @ REAL 2 REEL STUDIOS
HEYDREAMER PERFORMS SATELLITE LIVE @ R2R
This in-studio performance was recorded at Real 2 Reel during the Mar 1, 2020 Internet Broadcast via StageIt.com.  HeyDreamer performed their entire EP along with a couple of other songs.  Satellite is a track from HeyDreamer's 2020 debut EP, If You're Out There. The EP is available at all major online distributors and streaming platforms.
WILL TURPIN & THE WAY PERFORM SAILOR LIVE @ R2R
This video was recorded live at Real 2 Reel during the Feb 7, 2013 Internet Broadcast via StageIt.com. Sailor is a track from Will Turpin's 2011 EP, The Lighthouse.   iTunes
MEET THE TEAM
Decades of Experience ready to assist on your production & post production needs.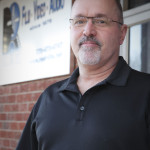 STEVE RAWLS | CO-OWNER | PRODUCER | MIX | MASTER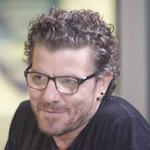 WILL TURPIN | CO-OWNER | PRODUCER | DEVELOPMENT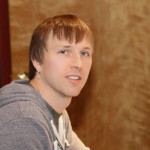 JONATHAN BECKNER   PRODUCER | RECORDING | MIX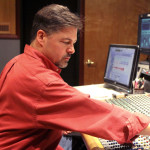 WILL MCPHAUL | PRODUCER | RECORDING | MIX ENGINEER
CALL US TODAY
(770) 472-4747