Real 2 Reel Recording Studio Atlanta longest running recording studio in the metro Atlanta area (maintaining the same name). We are located in Jonesboro, Georgia, a quick 15 minute drive from the Hartsfield International Airport in Atlanta. Real 2 Reel Recording Studios opened it's doors in 1976 and was one of the first musician owned and operated studios in the Atlanta area.
2016 MARKS 40 YEARS OF REAL 2 REEL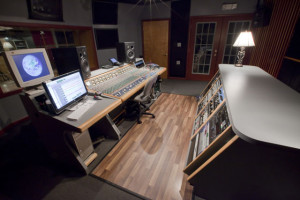 From the beginning word spread that Real 2 Reel Recording Studios was known for producing great sounds while still maintaining a relaxed and comfortable recording studio vibe.
Over the last 40 years Real 2 Reel Recording Studios has seen a flood of local and national artists record in our facility.
Collective Soul
In the 1980's Real 2 Reel Recording Studio Atlanta hired a young Ed Roland who formed the group Collective Soul while working at Real 2 Reel. Ed was an engineer at our studio for 8 years (Wikipedia entry for Ed Roland mentions his 8 years at Real 2 Reel here). Since then Collective Soul has sold more than 10 million albums worldwide. Real 2 Reel is owned by Bill Turpin and Steve Rawls. Bill Turpin's son, Will, is the bass player and a founding member of Collective Soul.
Will Turpin And The Way perform Sailor live At Real 2 Reel
This video was recorded live at Real 2 Reel during the Feb 7, 2013 Internet Broadcast via StageIt.com. Sailor is a track from Will Turpin's 2011 EP, The Lighthouse.  The EP can be purchased from iTunes.